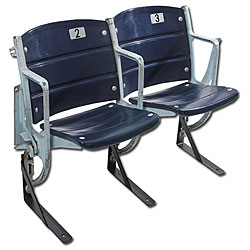 S & S Seating Inc.
S&S Seating, founded in 1996, has remained a family-owned and operated business. Our unique business approach focuses on recycling chairback stadium seats from sports facilities across the nation, which are salvaged just before demolition or renovation. We specialize not only in selling these salvaged seats as unique sports memorabilia to fans but also in refurbishing sports and entertainment venues with these historical pieces, blending sustainability with nostalgia.

(407) 283-7328‬ sales@stadiumseating.net
S&S Seating Inc. is Ready to Talk!
HAPPY HOLIDAYS!
When you are ready, tell us about your seating project. S&S Seating Inc. will assess your project and make a customized recommendation to you. Call or text us 407 283-7328 today!