Own a piece of history from Busch Stadium! All of our collectible memorabilia is guaranteed authentic game used and comes with a certificate of authenticity from S&S Seating.

NEW RELEASE - Commemorative Seats - Limited Supply - Very RARE
Commemorative Medallion is cast-metal with an image of old Busch Stadium and the iconic Gateway Arch in the background with the years 1966-2005 on the yellow ribbon.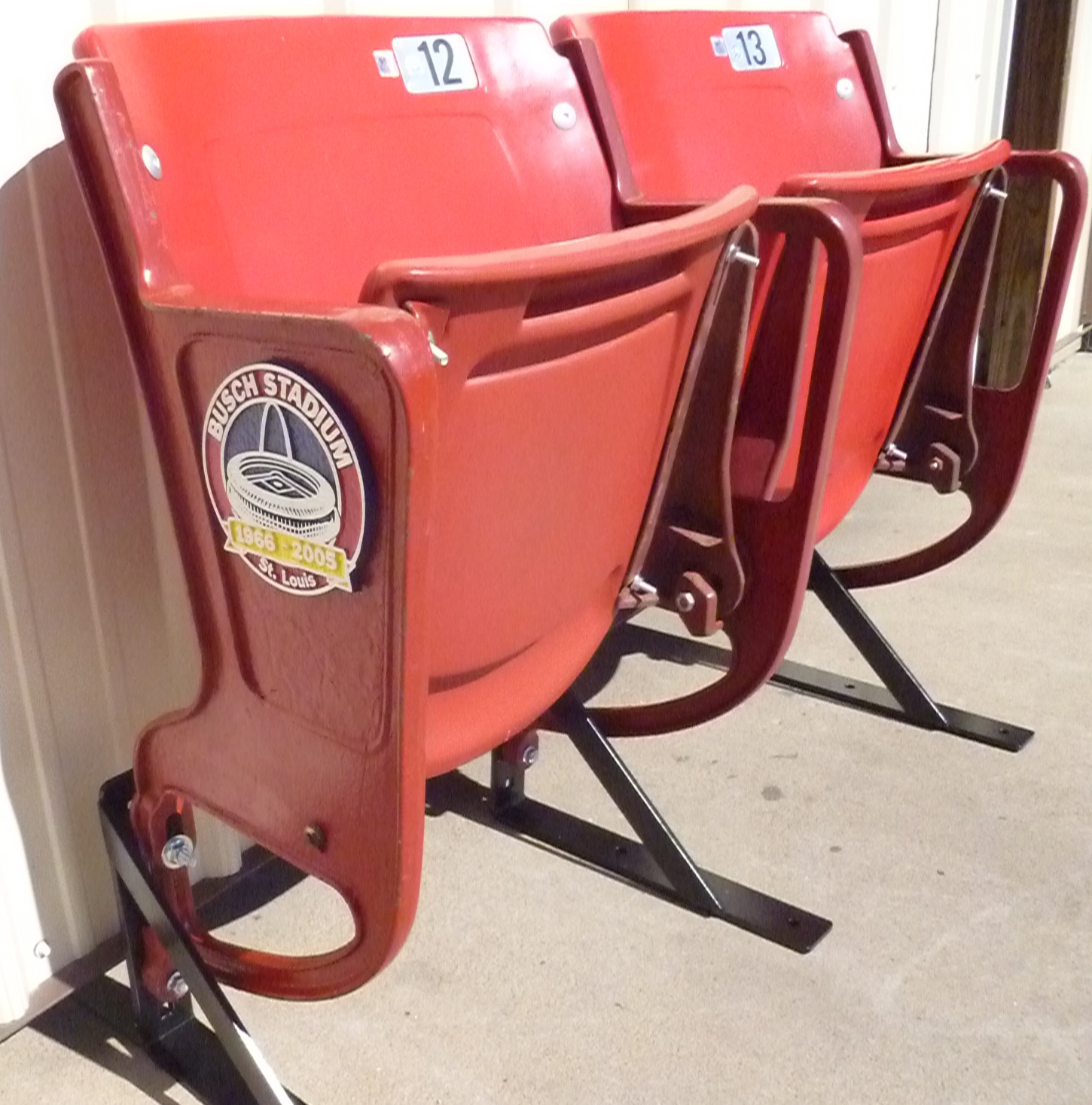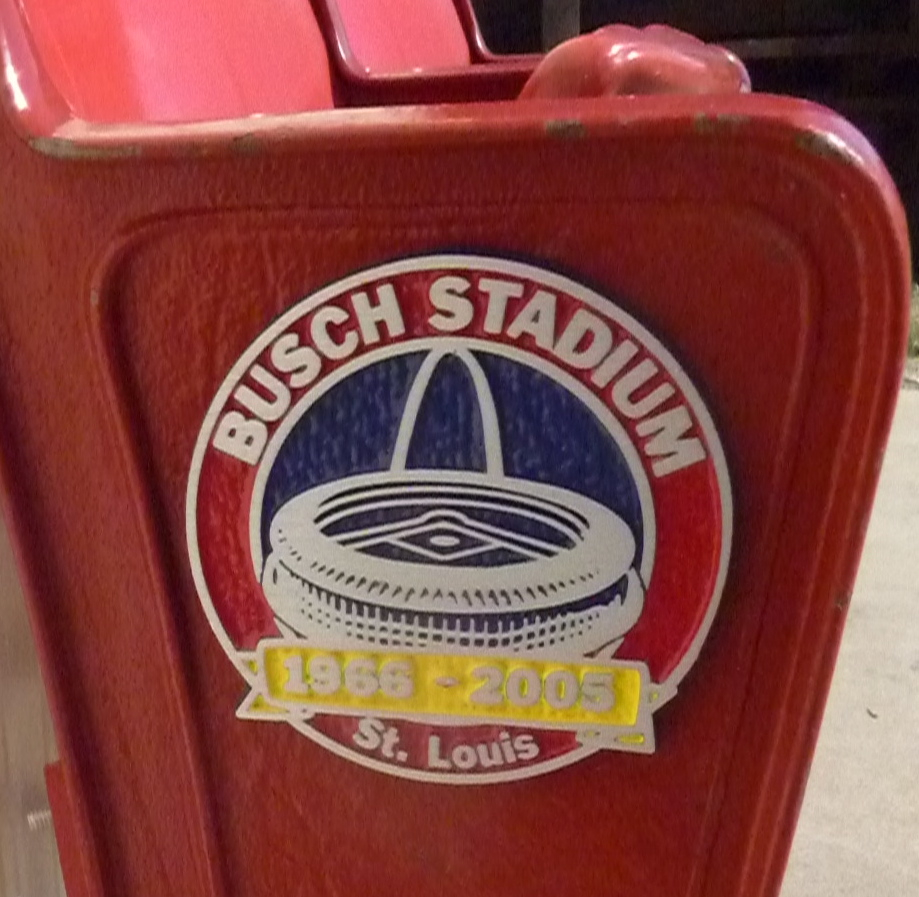 ---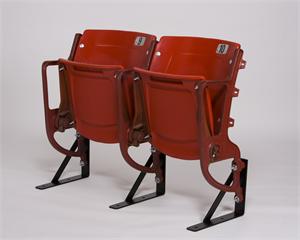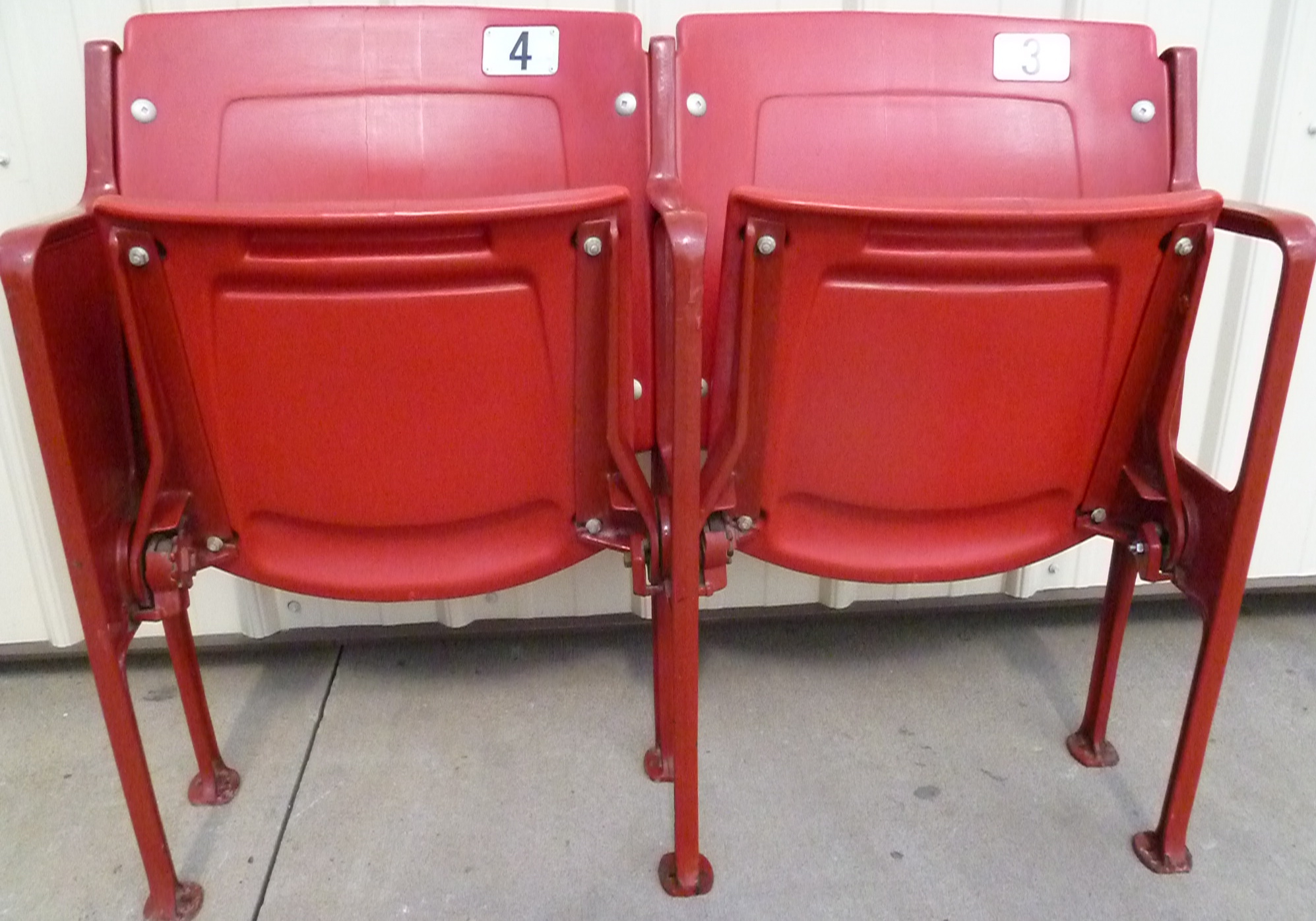 Red Riser-Mount* ($399) Red Floor-Mount* ($499) Bleacher Bench- 45" section ($299)
*Refurbished and Repainted Condition.
(SINGLE SEATS are available as well)


Please choose your option below and click Buy Now:
---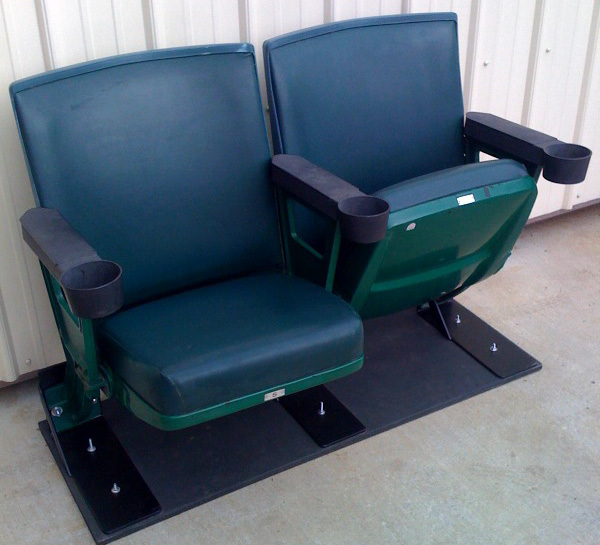 unrestored 'as-is' condition - (seats are shipped disassembled)
rare Busch Stadium 'Cardinals Club' padded seats from behind home plate! (set of 2):
$649 includes s/h


---
These seats were carefully removed from Busch Stadium in 2005 by S&S Seating and have been warehoused for protection until shipped. Brackets are included with purchase, when necessary, to allow seats to be free standing.

For immediate purchase, please click on the 'Buy Now' button below each item. You will be taken to a secure PayPal website for payment. Your seats will be shipped out via FedEx Ground services within 15 business days of your payment. Seat pairs will be shipped partially disassembled.

For shipping to HI, AK and international, please contact us for additional shipping charges.

Please note our return policy prior to placing your order. The seats you buy will be similar to the pictures below, but will not be the exact seats. All seats are in working order. We can accommodate specific number requests, where available.


S&S Seating, Inc. is not in any way affiliated with the St. Louis Cardinals or Busch Stadium, and its promotion and sale of products is in no way supported or encouraged by the St. Louis Cardinals or Busch Stadium.
WARNING!
These stadium seats are sold solely for the purpose of being sports memorabilia. When the seats were bolted to concrete in the stadium which they came from, the seats were stable. But the seats are no longer bolted to concrete. Even after securely attaching the seats to the "L" shaped brackets that are provided to you, the seats could collapse or tip over, which could cause serious bodily injury, including, but not limited to, head, neck, and back injury. Do not sit in, stand on, or otherwise use the stadium seats, and keep children away from the seats until the "L" brackets are securely fastened to a suitable floor.
Once your stadium seats are securely fastened to the "L" brackets provided to you, call a qualified professional, one who works with the types of flooring you have in mind for your seats, to install the "L" brackets to your flooring. Flooring varies and only a professional will know where and how the "L" brackets may be fastened to your floor without destroying or harming your floor and how to ensure that the "L" brackets are securely and safely fastened to your floor.
FAILURE TO APPROPRIATELY ATTACH THE "L" BRACKETS TO A FLOOR MAY RESULT IN THE SEATS COLLAPSING OR TIPPING OVER, WHICH COULD CAUSE SERIOUS BODILY INJURY, INCLUDING, BUT NOT LIMITED TO, HEAD, NECK, AND BACK INJURY.